This article has been updated after original publication in 2016.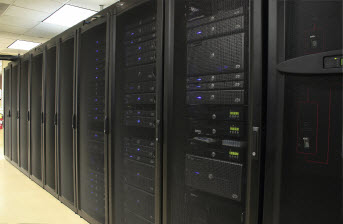 It's been close to three decades since IBM launched the AS/400, and in the technology industry, that may just feel like an eternity. But for people wondering about the marketplace for the AS/400's progenies (Power i and IBM i) — and where things are headed in the future — there's good news: there are plenty of signs that serve as reminders that IBM ensures this platform truly is built to last, and here to stay.
What the Past (and Present) Tell Us
First, a quick history. IBM first introduced the AS/400 platform in June of 1988. That means last month marked the 29th anniversary of its launch. Over the years, we've learned that the AS/400 system has earned a rock-solid reputation in terms of performance and reliability. Not only that, but continuous re-engineering, upgrades, additions and modifications to that original AS/400 platform as it transformed to the Series i, i Series and today's Power i allowing it to consistently adapt and stay current with today's modern technologies. Over recent years, for example, development and innovation on the hardware platform and operating system have been steady. We've seen this with key releases and upgrades from the original OS400 to the more recent IBM i 7.3. All of this has resulted in a platform that continues to be easy to maintain, provides outstanding resiliency — and can handle open-architecture design and infrastructure support for mobile devices.
A Reassuring Endorsement for IBM i
In addition to the fact that IBM continues to invest in its platform with critical upgrades, there are other indications that there truly are long-term plans for the platform. According to Timothy Prickett Morgan of IT Jungle, Power System's General Manager Doug Balog recently shared his thoughts on the future of IBM i, pointing out that IBM i customers "still constitute the largest customer base IBM has for Power-based iron." Morgan also reports that, when questioned about long-range plans for IBM i, Balog made his commitment to the IBM i client base clear, recognizing that organizations continue to benefit from past applications that are now running alongside new applications on-site or in the cloud. Furthermore, Balog states, "We have a long roadmap that goes out at least 10 years from a development standpoint, and it is only 10 years because I can't see beyond 10. We will keep innovating and providing capabilities around." For anyone questioning the future of IBM i, this is indeed reassuring.
Forging the Road Ahead with Hybrid IT
Perhaps the most promising case for the future of IBM i is the notion of Hybrid IT. Thanks to hybrid infrastructure, companies can extend the life of their on-premise systems – some of which were implemented decades ago – by enhancing it with cloud-based add-ons that help them stay up to date in today's rapidly evolving tech world. It's a great way for companies to keep what they have, and add what they need. And because hybrid IT allows companies to surround their existing platforms with software tools in the cloud, organizations can save themselves from the often-crippling expense of a system replacement (for example, to SaaS), all while having convenient access to what they need in the public cloud. In short, IBM i remains at the core of rock-solid IT infrastructure, not only because of what it has been — but what it promises to be in the future.