PSGI Team
Larry Dube, President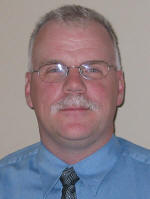 Larry Dube founded Precision Solutions Group, Inc. in 2003 with Terrie Tadsen and Ed Kelly. Larry manages our Support Services team in addition to his responsibilities as president of PSGi.
Larry co-founded the company after 16 years of customer support leadership and software development experience. From 1989 to 2003, he held a variety of customer support management roles within Marcam Corporation which, through acquisition and mergers, eventually became known as Baan Process Solutions, an international process ERP software development company. As Vice President of Global Customer Support for Baan, Larry helped increase customer support revenue by 50% and increased overall worldwide customer satisfaction from 43% to 95%. Throughout his tenure at Marcam and Baan, he established successful new teams for tool development, technical services, and technical support.
Larry started his career creating ERP software. He holds a degree in computer science with a minor in electrical engineering from the University of Maine, Orono.
Ed Kelly, Vice President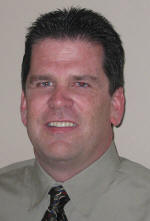 Ed Kelly founded Precision Solutions Group, Inc. in 2003 with Larry Dube and Terrie Tadsen. He co-founded PSGi after more than 16 years in the technical support/services industry. Ed is responsible for PSGi's technical infrastructure providing the ability to deliver and manage services and solutions to the PSGi customer base. .
Before starting PSGi, Ed teamed with Larry Dube to provide customer support at Baan Process Solutions, an international process ERP software development company. As Director of Customer Support for North America, Ed oversaw the company's profitable customer support business and developed off-shore support teams in India. He was responsible for 38% of the company revenue and increased overall North American customer satisfaction from 43% to 95%.
Prior to this position, Ed increased customer satisfaction and developed new revenue opportunities for Baan by effectively managing technical support and service teams. Previously, Ed was a Senior Technical Consultant and Network Administrator at the same company.
Ed started his career providing services in the real estate software market. Ed studied at the University of Massachusetts with a concentration in Human Services.
Terrie Tadsen, Vice President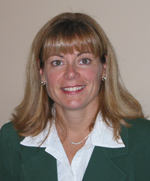 Terrie Tadsen founded Precision Solutions Group, Inc. in 2003 with Larry Dube and Ed Kelly. She co-founded PSGi after more than 20 years of experience in manufacturing and software industries.
Before starting PSGi, Terrie oversaw a customer service division that generated $10 million in annual revenue for Baan Process Solutions, an international process ERP software development company. In her leadership role, Terrie created and managed offshore development teams and led efforts to increase customer satisfaction from 50% to 100%. At the same time, she managed teams of application and technical analysts and consultants providing customer and technical software support. Previously, Terrie served as a customer support analyst and consultant on large software implementations for Marcam, which subsequently became known as Baan Process Solutions after a series of mergers and acquisitions.
Prior to joining Marcam, Terrie was a Material Planner/Buyer and Master Production Scheduler with Teredyne, Inc. Terrie studied business administration with a concentration in computer science at Boston University.
Dave Kravitt, Sales and Marketing Executive, CPIM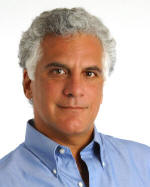 Dave Kravitt, CPIM directs marketing programs and is responsible for sales and marketing activities at PSGi. He joined the company in 2005 after working for more than 20 years on enterprise software systems.
Before coming to PSGi, Dave was an ERP Product Manager at Infor Global Solutions, where he expanded the application breadth with partnerships and planned major product enhancements. Previously, he served as a senior application consultant at several software companies including Computer Associates, Avalon, Marcam and Invensys.
Earlier in his career, Dave was responsible for new product introductions including MES, barcode data collection and document management products while working at the Unisys Manufacturing Industry Center. He began his career with Fortune 100 process manufacturing organizations including Owens-Corning Fiberglas and Baxter Healthcare. He developed new manufacturing processes and systems, managed operations departments and began a passion for working with manufacturing organizations that continues today at PSGi.
Dave earned his BS in Chemical Engineering at Cornell University and his MBA at the State University of New York in Albany.
Christian Arcaro
Christian Arcaro came to Precision Solutions Group, Inc. in 2004 with 15 years of technical experience in both logistics and ERP software systems. Throughout his career he has performed a variety of roles including technical support, programmer/analyst, and technical consultant on both IBM i (iSeries) and Client/Server applications. Prior to joining Precision, Christian worked for over ten years in the customer support department at Marcam Solutions supporting both the Prism and Protean applications. During this time he had several long term consulting assignments contributing to the success of high profile customers such as Rhodia and Kraft General Foods.
Christian attended Bryant College (now Bryant University) in Smithfield, RI and graduated with a Bachelor of Science in Business Administration with a specialization in Computer Information Systems.
Ralph Coglianese
Ralph Coglianese was introduced to PRMS in 1980. The chemical manufacturing company for which he was IT manager since 1975 was looking for an ERP package. Ralph served as project manager and worked closely with Arthur Anderson in the selection, modification (over 4 man years) and implementation of PRMS.
In addition to implementing PRMS, he brought up 5 additional company locations. Working with every level of management and personnel, he successfully brought IT out of the "back room" and onto everyone's desk. After 17 years the company moved its IT operation to Houston and in 1993 Ralph joined Computer Associates.
Ralph has worked in a number of roles during his 13 year stay at Computer Associates, including Level II Support Manager, Project Delivery Manager as well as Senior Software Engineer. He has spoken at user conferences and was a regular contributor to its user publication. Ralph also has extensive knowledge of the Warehouse BOSS application.
Patti Hartig
Patti Hartig began working with PRMS™ in 1985 and was subsequently employed by two companies using PRMS™ as a Senior Accountant, System Analyst, and IT Project Manager. She worked for 7 years as a PRMS™ Business Consultant / Project Manager with Computer Associates. During her career with PRMS™ she was very active in the Midwest Regional PRMS™ User Group and National PRMS™ User Group serving in numerous positions such as Vice President and President. Since 2001 Patti has providing consulting services for the PRMS™ community.
Ev Iannotti, PMP
Ev brings more than twenty eight years of project management, management, business analysis, application and technical experience, working with enterprise software systems like Oracle JDE World, PRISM® and Mapics®. She is a Certified Project Management Professional (PMP)
While working for Marcam Corporation, Ev held a variety of management and technical positions within the customer support, product development and corporate IT organizations.
When Marcam partnered with J.D. Edwards (JDE) to offer a 'best of breed' solution. Ev, as Senior Project Manager, Product Integration was responsible for delivering a 'seamless' integrating of JDE Software into MARCAM's existing Marketing, Sales, Services, Development and Support Organizations. She also providing JDE product support to internal and external customers.

Later as Marcam's Director of Corporate IT, Ev created Marcam's first Centralized Corporate Information Technology Organization. It was responsible for establishing the department identity and creating an organization to support diverse worldwide constituencies.
Ev founded Wickford Technologies, Inc., a PSGi services partner. In this capacity her team provides comprehensive services including project management, business continuity planning, business analysis, software systems development & implementation, software support, technical documentation, graphic design, marketing communications, and web site design, development, support and maintenance.
Specialties: Full Cycle Project Management, Compliance and Security, Business Continuity/DRP, JDE World Software Support.
Deb Lorimer
Deb comes to Precision Solutions Group, Inc. with more than 17 years of experience working with enterprise systems. Deb started working in the Customization Services (SIPS) department at Marcam in 1990. In SIPS Deb worked with customers to consult, design, and develop their custom modifications and add-ons to PRISM®. During her career in SIPS Deb eventually took on the added responsibility of Project Leader. Deb led teams that were responsible for all phases of the customization project from requirements gathering, through design, delivery, and support of the project. Some of the companies that have benefited from Deb's contributions include:
Playtex
Phillip Morris
Kraft General Foods
In 1998 Deb continued her career at Marcam in the Customer Support Department were Deb took on a senior level role providing technical and application support for the Marcam products. Deb remained at Marcam through 2003.
Chris Morrissey
Chris Morrissey joined Precision Solutions Group in February 2006. Chris has 20 years experience in the process and software industries. Chris has held many roles providing superior customer support to Prism customers. As Director of Global Customer Support for Invensys Marcam, Chris led global teams that maintained a 100% Customer Satisfaction Rate for Prism Customers and was able to grow year over year support revenue. As the PRISM® Product Support Manager, Chris was able to reduce the turnaround time on the defect backlog by over 150 days, and was able to reduce the issue backlog by over 50%. Chris has worked directly with many PRISM® customers providing support, consulting, and training.
Some of the customers that Chris has engaged with include Copley Pharmaceuticals, BHP Copper, Leigh Fibers, Pfizer, Schering Plough, and Kraft.
Prior to joining Marcam, Chris spent 11 years in the Petroleum Industry with responsibilities that included cost accounting, liquid inventory management, and design and implementation of an ERP system. Chris attended Providence College and graduated with a Bachelor of Arts degree in English, with a minor concentration in Business Studies.
Dave Quilty
Dave arrived at Precision Solutions Group, Inc. with over 20 years experience on IBM System/38, AS/400, iSeries and IBM i including ten years of PRISM programming support. Dave draws upon a varied programming background from startups to industry giants in the mutual fund industry, manufacturing, medical and retail, to solve technical challenges.
Dave has earned both a BA (University of Massachusetts) and an MA (Northeastern University) and has continued technical education and training throughout his career.
David Rauchmiller
David Rauchmiller comes to Precision Solutions Group with over 18 years of experience as a programmer and analyst on IBM System/36, System/38, iSeries and IBM i applications. David began at Marcam in 1992, working in the Customization Service department, developing and supporting PRISM custom modifications for a variety of customers, including Coca Cola USA, Gillette C anada, and Kraft General Foods.
David was also part of the PRISM Product Development group where, in addition to developing PRISM, he was involved in the development of Visual Workplace, the first GUI PRISM interface. David remained at Marcam through 1999.